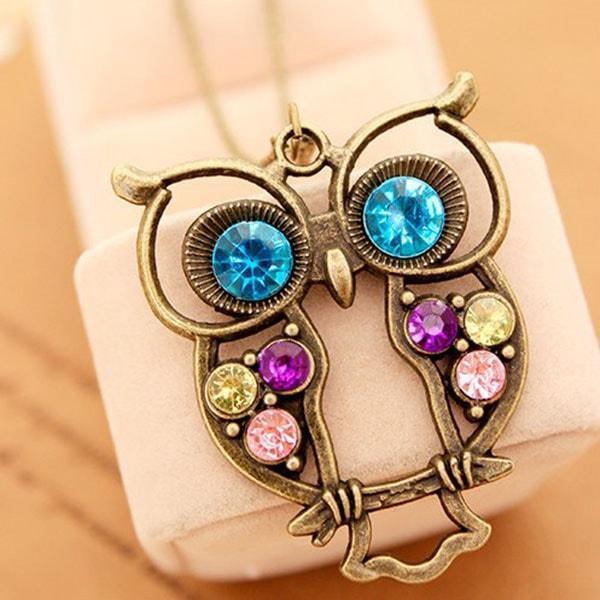 Yani Owl - Vintage Multi-Colored Stone Owl Pendant
This is a vintage owl pendant made from moissanite. The pendant has multi-colored zircon crystals and the chain link is made from copper alloy. Chain is around 30 inches in length. Let the world know how much you love owls, get yours now.
Please allow 2 to 4 weeks for shipping and delivery.
Get yours now by clicking Add to Cart.
FREE SHIPPING for orders above $50.